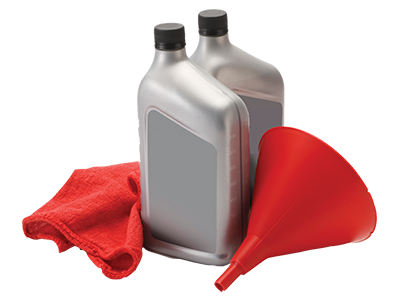 Synthetic Oil Change Offer Tampa
Bring your vehicle to Courtesy Kia of Brandon today for a professional, high quality auto service synthetic oil change service. Click below to see our current service specials.
Customer Reviews

Kia Synthetic Oil Change
Full synthetic motor oil is the best motor oils available for your Kia. Synthetic motor oil is designed to be the highest quality motor oil available for your vehicle, providing the absolute best protection and performance possible. Synthetic motor oil is specifically created from chemical compounds and the formulations allow scientists to create motor oil that at a molecular level that provide more complete protection. Synthetic motor oil helps keep your engine as close to new as possible for as long as possible, which adds up to you having greater peace of mind on the road. Contact our service department to learn more about the benefits of synthetic motor oil and other options for your next oil change. Courtesy Kia of Brandon automotive technicians are some of the best in the business. They do all they can to provide all drivers of Tampa, Florida with the highest quality service in town. Schedule your appointment today!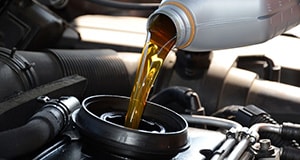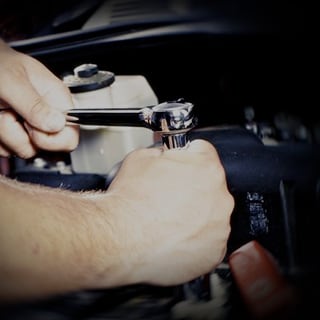 Courtesy Kia of Brandon
9205 E Adamo Drive, Tampa, FL 33619
Conventional

High Mileage

Synthetic Blend

Full Synthetic

Good protection
Specifically designed for vehicles over 75,000 miles
Better protection
Best protection
Good sludge protection

Helps reduce oil
consumption
Better cleaning
Better cleaning
Good performance
Helps to replenish worn & potentially leaky seals
Better performance
Better performance
Helps restore lost compression 
Protects in extreme temperatures 
Protects in extreme temperatures
 
 
Better fuel economy
Better fuel economy 
LEARN MORE
LEARN MORE
LEARN MORE
LEARN MORE
Synthetic Oil Change Tampa | Fastest Oil Change Near Me
What are the benefits of using synthetic oil? Well, some vehicles require it, especially in high performance motors. More manufacturers today design their engines specifically around the superior protection and performance properties of full synthetic motor oil. Courtesy Kia of Brandon, located at 9205 E Adamo Drive, has an amazing team of certified technicians at who can tell you which oil is required for your vehicle, or you can look at your vehicle manufacturer's recommendations to make sure you are providing your vehicle with the best possible options. Visit our dealership today or Contact our service center with any questions about your next full synthetic oil change!
Fast Full Synthetic Blend Oil Change in Tampa | Kia Synthetic Oil Change Coupon
Another reason use synthetic oil is because it offers the best protection for your engine and maximizes performance. This is especially true in extreme temperatures you may find in Florida. Synthetic oil resists burn off at higher temperatures and helps prevent slduge build up and engine parts from banging into each other. Don't wait to take care of your car. You should also consider a full synthetic motor oil if you do a lot of towing or commutes that involve a lot of stop and go traffic. Courtesy Kia of Brandon provides the fastest full synthetic oil change services for your car or SUV in Tampa. To make sure your full synthetic oil change is accomplished even quicker, schedule your appointment online!
Tampa Oil Change Specials | Tampa Bay Kia Oil Change Discounts
Did you know that the pistons and other moving engine parts never come in contact with each other? They actually ride on a thin layer of oil inside of the engine. Oil keeps your engine's moving parts sparated from each other and helps prevent damage, knocking and friction. This is why it is extremely important to keep up with regular oil changes. Another important function of motor oil is cooling the components. As motor oil circulates, it carries away some of the heat generated as a result of the combustion process. When your motor oil level is low, it will cause the engine temperature to rise and overheating can cause major mechanical issues in the long run. And by using full synthetic oil in our oil changes, we provide a great deal of oil change benefits you won't find in conventional oil changes. Schedule your service appointment today! Courtesy Kia is proud to serve our customers in Tampa, Wesley Chapel, Sarasota, Lakeland and Brandon. We offer differnt types of motor oil for you to choose from for conventional oil changes, full synthetic oil changes, high mileage oil changes and synthetic blend oil changes. Schedule your next service appointment online or visit Courtesy Kia for your next service.
Tampa Kia Oil Change Discounts | Tampa Oil Change Specials | Kia Oil Change Deals
Our team at Courtesy Kia can help give your car or SUV the ability to run strong for the entire life of the vehicle. Our current service specials also make it easier to get services like tire rotations/installations, brake service, transmission service,drive belt service, or just a multi point inspection done without breaking the bank. We are sure that you will find the best oil change prices and oil change deals in the greater Tampa area! Experience the difference and visit us today!
Kia Service Near Me | Auto Repair Tampa | Oil Change Deals Tampa FL
We know you don't have extra free time. That's why Courtesy Kia of Brandon, a new car dealership near you, provides the fastest with our oil change services for your vehicle. We also use original equipment manufacturer (OEM) auto parts for every service. When you combine this with the advantages you'll see with full synthetic motor oil, you will definately extend the potential life of your vehicle and/or increase the value of it over time. At our Kia dealership, your oil will be changed in a quick manner with a service department that provides a comfortable waiting area with many ammenities. Our skilled team is happy to work with you swiftly, as well as to provide you with the assurance you need while driving your vehicle. To make sure your oil change is accomplished even quicker, schedule your appointment today or give one of our Service Advisors a call!
Get A Full Synthetic Oil Change in Tampa | Kia Service
Visit Courtesy Kia serving Tampa, FL. Whether you have a new Kia, our certified, experienced and knowledgeable service technicians will assess your situation with care and consideration. We are also capable of providing advanced auto repair services as well. Tire repair and tire installation/replacement, engine diagnostic, engine rattling, brake service and failed transmissions pose no issue for our highly competent technicians. Contact us today and experience the difference!